2011 Lab Results from Lab group 1
Trt 1 lab Pages/2011 Lab/Lab Saline and Sodic Soils 1.xlsx
Trt 2 lab Pages/2011 Lab/lab4_trt2_section1.xlsx
Trt 3 lab Pages/2011 Lab/lab 4 data.xlsx
Trt 4 lab Pages/2011 Lab/Plant and Soiltrt4.xlsx
Trt 5, 6 lab Pages/2011 Lab/Soil4234_Lab4_Group5,6.xlsx

Saline Soil is characterized by
> 2,600 ppm Soluble salts or an EC 4mmhos/cm

Sodic or Alkali Soil is characterized by
> 15% of the cation exchanges sites occupied by Na.
1mmhos/cm = 1mS
1dS=100mS=100000ÁS
Relative Information Handout
Saline Soil Reclamation Lab and Case Study Handout
Related Links
Managing Saline Soils
Saline Soil RECLAMATION Example!!!!
Saline Soils of the World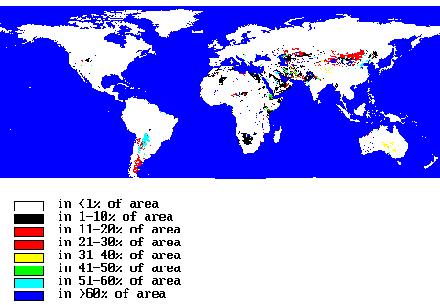 Salt-affected lands are reflected as saline seeps in dryland agriculture and secondarily salinized irrigated lands (Tanji 1995). Table 2 shows that globally more than 77 million ha of land is salt-affected by human-induced salinization (Oldeman et al. 1991). The authors have not distinguished between the extent of salt-affected land in irrigated and non-irrigated areas.
Sodic Soils of the World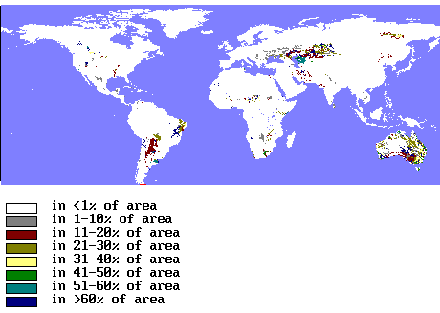 http://www.fao.org/ag/agl/agll/spush/topic2.htm